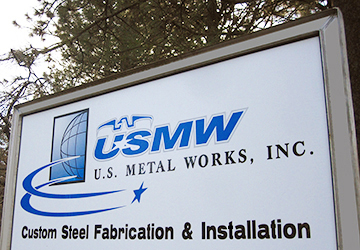 Company Overview – At U.S. Metal Works, we know that industrial production and profitability depend more than ever on efficient, reliable material handling. The right equipment in the right place at the right time and in the proper working condition means profit.
Our customers rely on U.S. Metal Works to provide dependable, cost-effective solutions to their conveying, distribution, and storage/loading concerns. For years, U.S. Metal Works has designed, built and installed custom-fitted solutions for wood products, pulp and paper, chemical, food processing, recycling, trucking, mining and many other industries.
Whatever the characteristics of the material you need to move and store, U.S. Metal Works has the experience and expertise to solve your material handling concerns before they become problems.
Company History
In 1979 Hal Nippert founded U.S. Metal Works with a simple business philosophy. He believed that high quality products and outstanding service are the keys to customer satisfaction and confidence. Today, a new generation at U.S. Metal Works is working hard to live up to the challenge of his legacy, and to deliver unmatched quality and service with every project we undertake.